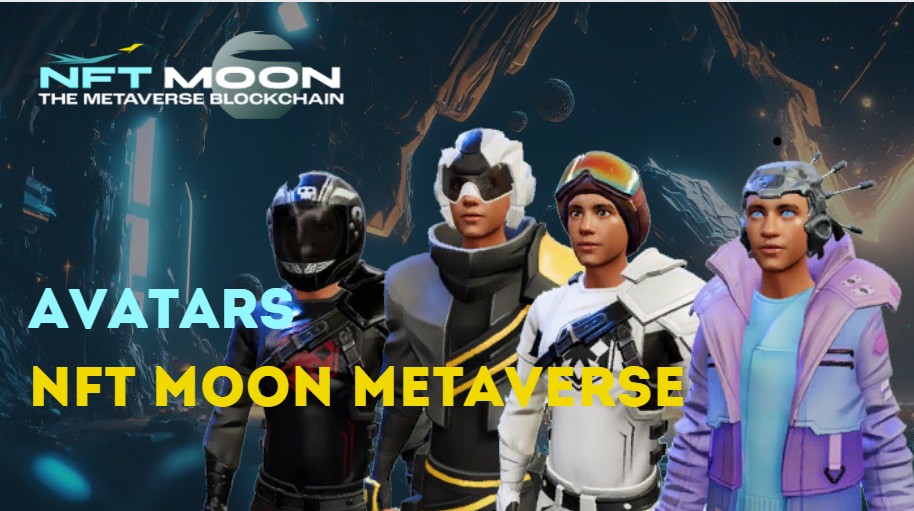 Avatar Builder is a constructor that allows users to create custom 3D avatars for use in NFT Moon Metaverse.
The avatar functions as a digital representation of the user in the metaverse, allowing him to interact with other users, attend virtual events, participate in games and virtual reality, and explore various digital environments.
Some of its main functions include:
#
1. Personalization: Users can create unique, customizable avatars that represent them in the metaverse based on their preferences, or even selfies, creating a visually consistent, recognizable online identity.
2. Cross-platform support: Avatars can be used on various platforms, in applications and games in the metaverse, providing consistent user identification regardless of the digital environment.
3. Social interaction: Avatars allow users to communicate, collaborate and interact with other users, enhancing the social aspect of interaction with the metaverse.
4. Immersion: The three-dimensional nature of avatars enhances the effect of immersion in the metaverse, making users feel part of the virtual world in which they participate.
5. Content Creation: NFT Moon Metaverse avatars can be used by developers to create new opportunities in the metaverse, including games, virtual events and educational platforms, making it easier for users to interact with these opportunities using a familiar interface.
In this way, the avatar serves as a customizable digital representation for users in the metaverse, providing a consistent online identity across platforms and improving the overall user experience through immersion, social interaction, and content creation capabilities.


Thanks to the builder, you can create free avatars and use them not only in NFT Moon Metaverse.
#
Here's what you can do in NFT Moon Metaverse with a free avatar: 
Creating content (from text to progressive 3D assets and cities), gaining social experience with the help of an avatar, creating locations and businesses, participating in and holding business events (conferences) and concerts, job search and new professions, organizing exhibitions, conducting training, entertainment, games, creating game mechanics with the help of a designer, creating financial mechanics and economics, receiving services from users and companies, buying/selling goods and services.
For companies: creation of exclusive locations and mechanics for business tasks, virtual offices, meeting rooms, training of employees and clients, locations for events, concerts and events at their own locations, exhibition halls with demonstrations of services and financial products, integration of fiat and crypto payments and many other solutions at the request of business.
Learn how to create a free avatar #
Read the detailed material on how to create a free avatar in the constructor